I'm sure many of you have heard of the term "Eid" but are not aware of what it actually is. There are two types of Eids. One is Eid-ul Adha (which I will talk about at a later date) but the Eid in this instance is called Eid-ul-fitr. It is a celebration that signifies the end of the month of Ramadan, the month of daily fasting. It is also the month when Muslims tend to overeat and go into food comas. *beam*
I could tell you what I learned during this Ramadan month. I can tell you that I went through maybe one tenth of what the people in Somalia are going through and it almost destroyed me. The hunger, the thirst, these things are not something you can just ignore. Things become really simple in Ramadan. Because you don't have the energy to focus on extraneous things, you tend to live a cleaner life, a less cluttered life. It made me a better person, honestly. At least where charity is concerned.
Anyway, I'm here to talk about Eid. Actually, I'm just here to show you some pictures because the pictures will speak louder than I ever could.
Oh but before that, Eid is when Muslims prepare tables full of food at their houses and relatives go around eating. Seriously. You go, you eat, you converse, you leave. Then go to the next house and repeat. I met people this year I haven't seen for years. It's kinda neat. Visiting shrunk into half an hour visits. Okay, now the pictures.
The Food: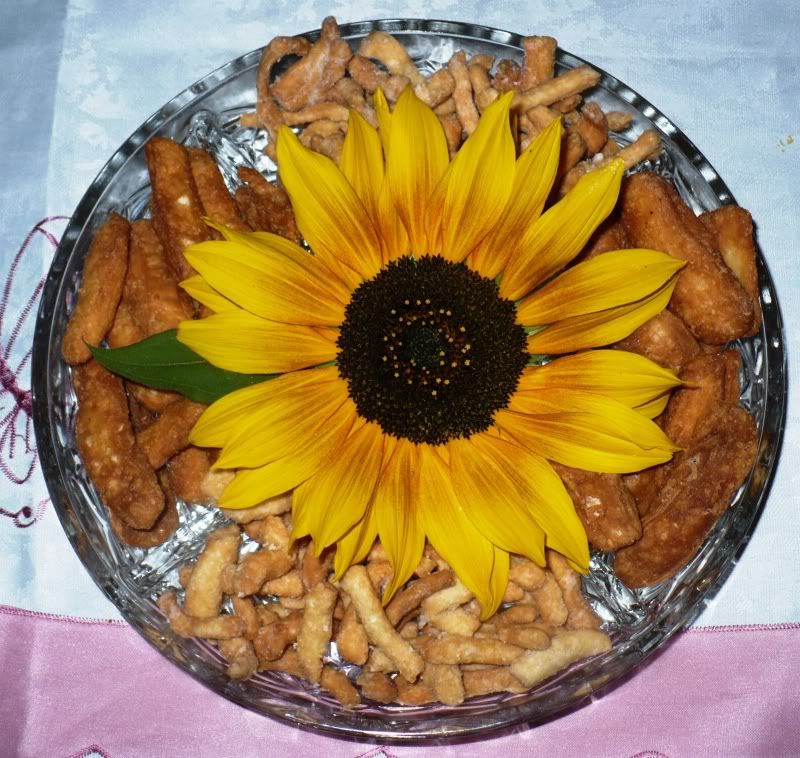 These are alternating sweet and spicy trail mix kinda things.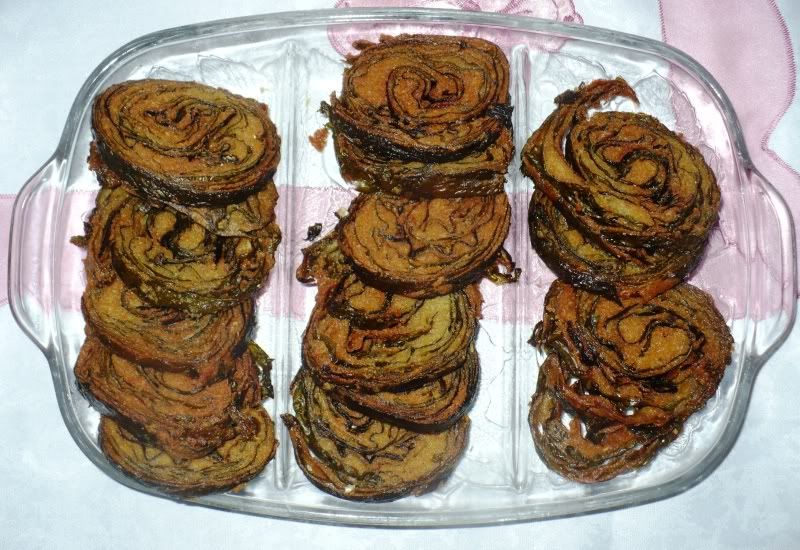 This is called Saina. It's a Fijian dish made of Dalo leaves and a mixture of lentils and spices. It's steamed and then fried. And entirely delicious.

This is called Murku. Made from flour, potatoes and spices, it is deelish.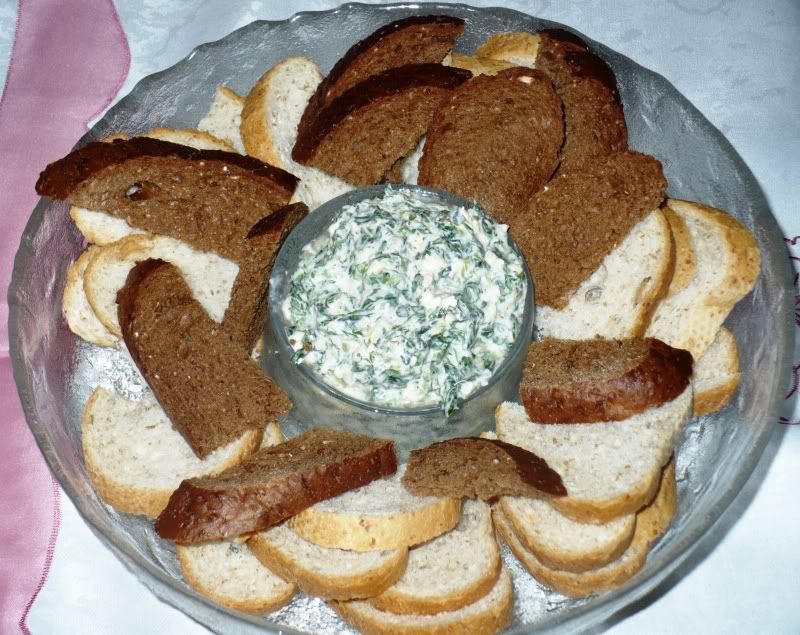 My sister in law's specialty: spinach dip.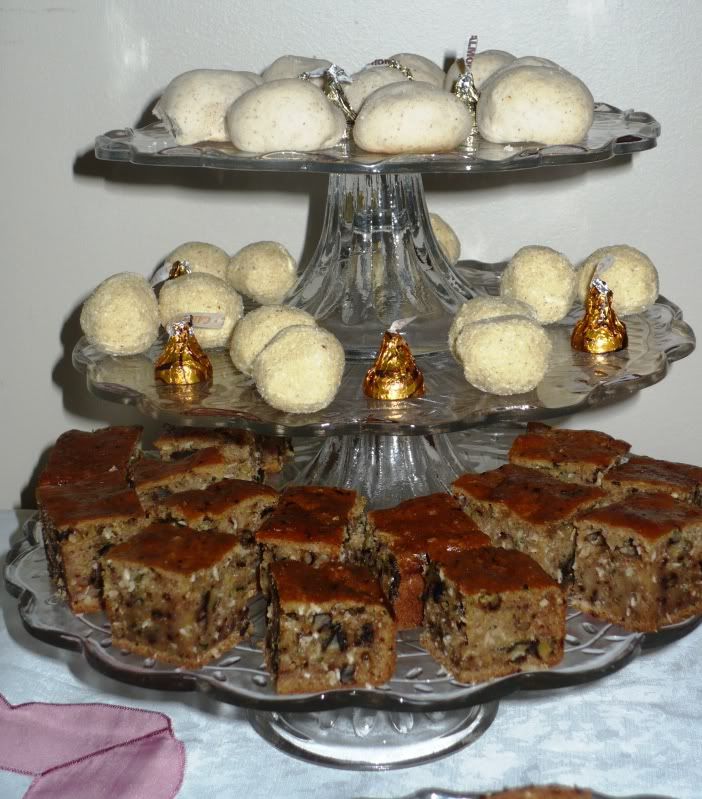 The top is almond balls, the middle is suji laddoo (made from semolina) and the bottom is zucchini bread.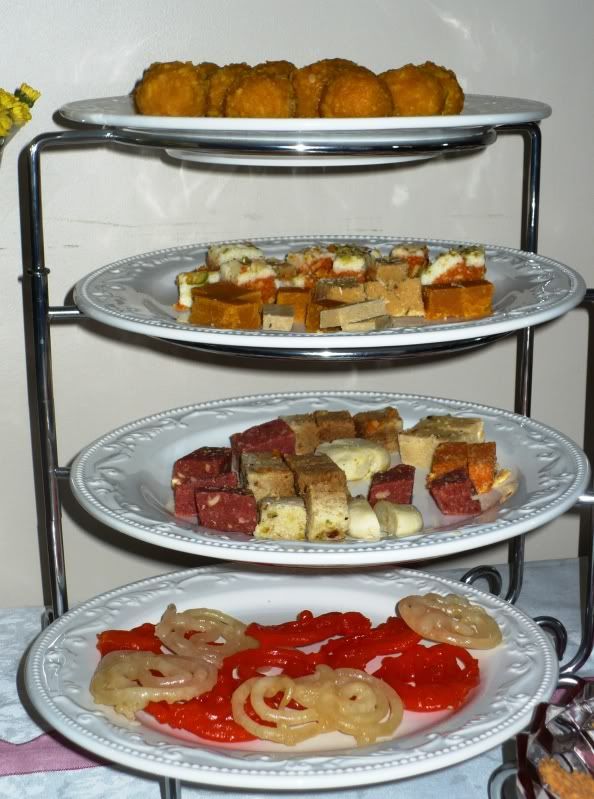 Mithai (Indian sweets).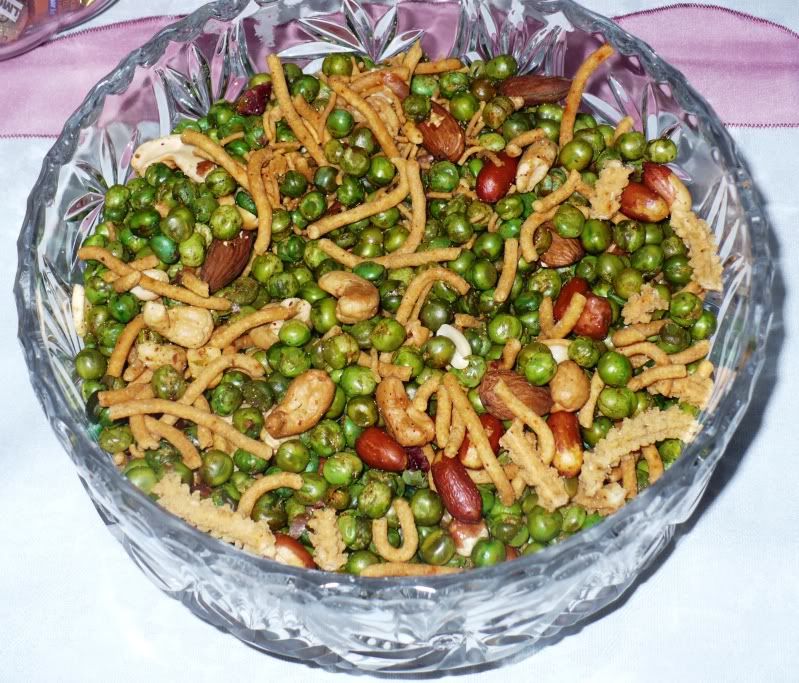 Bhuja (trail mix)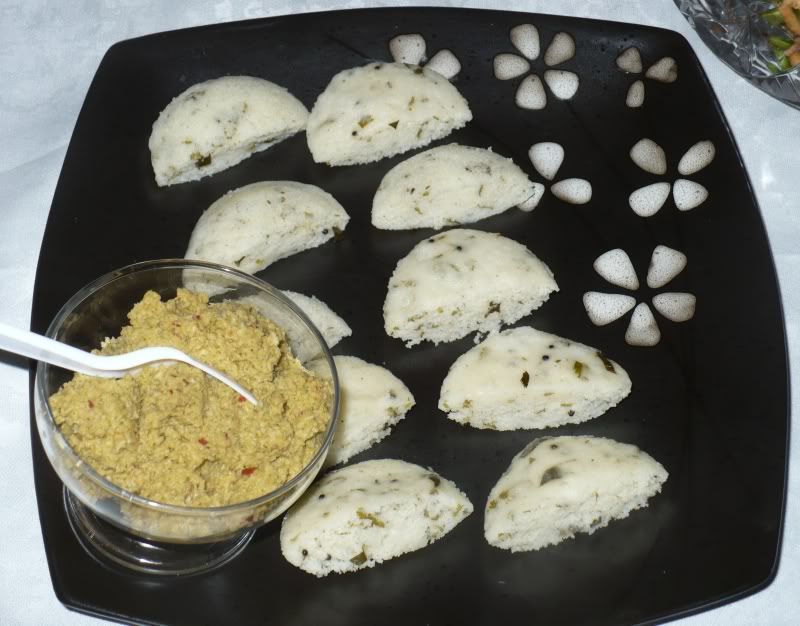 Idli. A South Indian dish served with coconut chutney.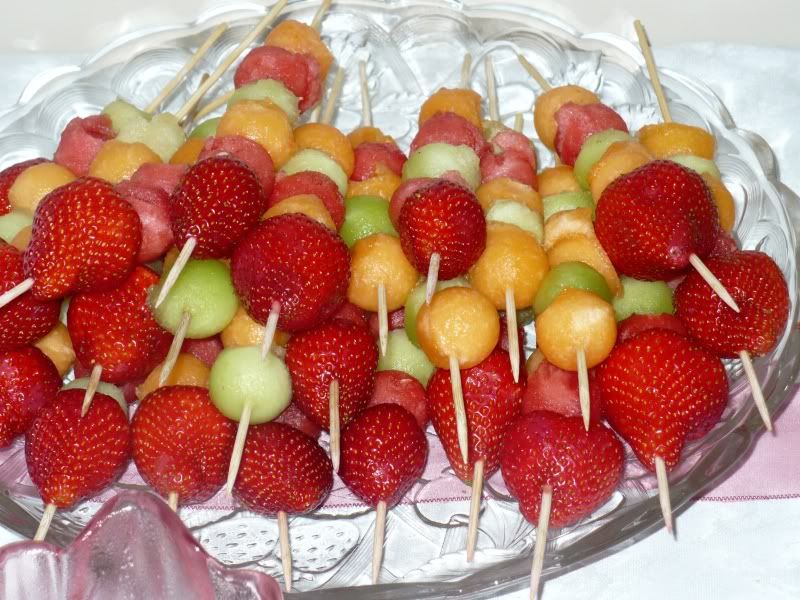 Fruit skewers. We did make an attempt to be…ahem…healthy. :D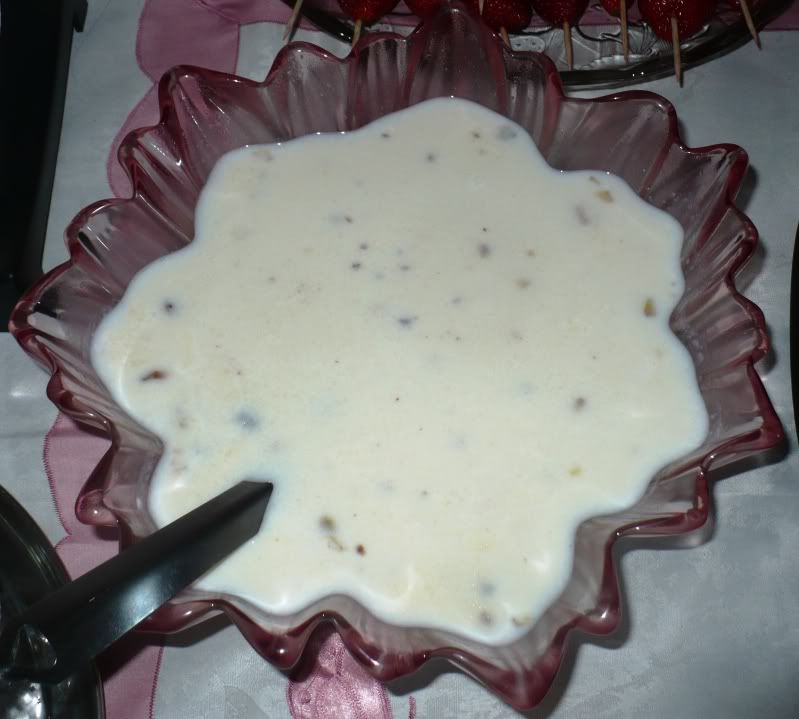 Firni. A Pakistani dessert. Like rice pudding without the rice.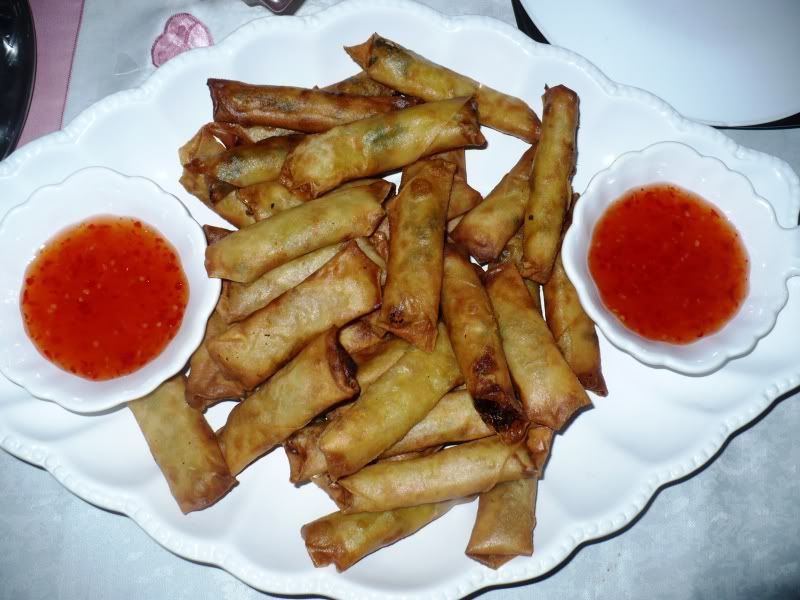 Spring rolls with sweet chili sauce. I worked hard on them.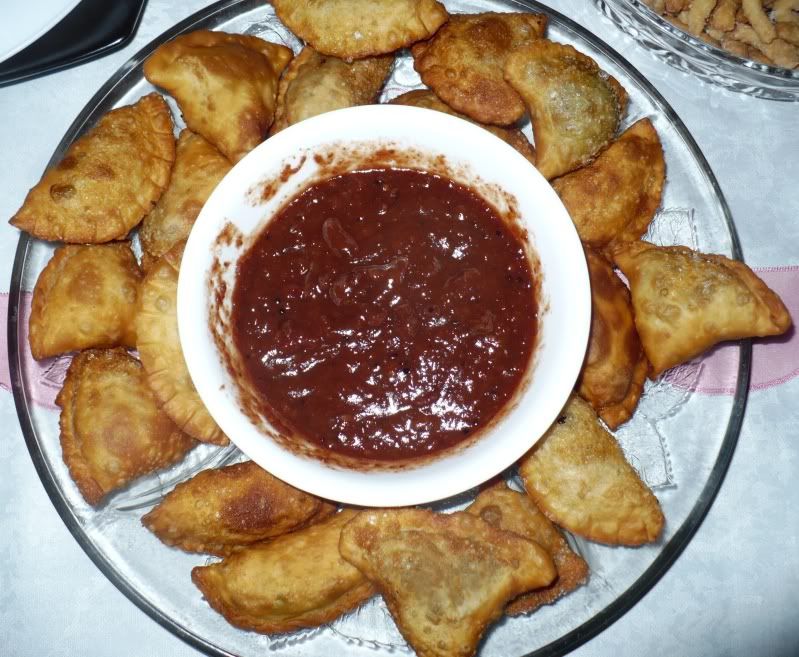 Samosas. With tamarind chutney.
And: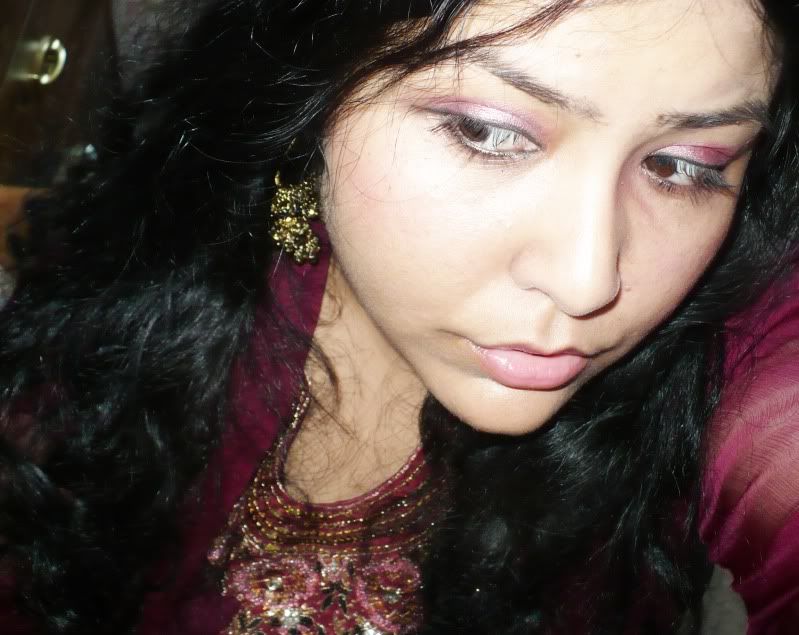 I wish I had a nicer picture to show but I've found that the majority have them some of my face cut off. This will have to suffice.
There you go. This is the Eid post. Don't forget to enter the giveaways for Hades/All These Things I've Done (US/Canada) and Vanish swag (US).